Professional support from anywhere in the world.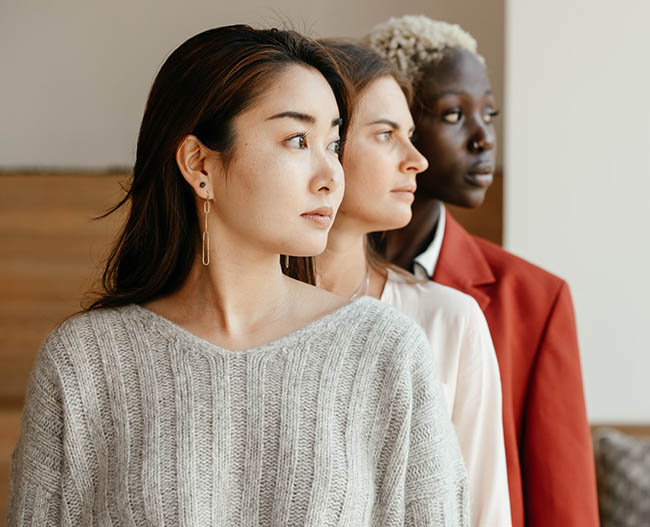 If you're struggling with understanding who you are in this world or where you belong, you are not the only one. Being a daughter of immigrants may leave you feeling excluded and struggling with your identity. Culture clash is real. Maybe you don't feel at home in your own country because you are treated differently. Or maybe you struggle with the high expectations of immigrant parents. All of this can take a toll on your mental health and I'm here to help with that.
As a Certified Online Therapist, I want to help you unbox the trauma you have been carrying, lift the weight of the depression, and manage the anxiety you may be battling with. My goal as a therapist is to give you the tools and resources you need so that you know how to manage when life gets hard. I provide a safe space for you to go through the healing process you need and talk about the hard things going on in your life. You can come to me with anything as with me you will have a judgement free zone to process any heavy incidents such as racial trauma, microagressions, domestic violence, workplace harassment, sexual abuse, eating disorders, or anything else that you may be struggling with.
I use a variety of techniques and approaches as I believe there is not a one size fits all for healing. I have a myriad of tools in my toolbox to help you find what works for you. I work from a trauma informed lens and use techniques such as Cognitive Behavioural Therapy, Brainspotting, Mindfulness, and Inner Child work.
I offer personalized counselling sessions via secure video calls around the following topics:
Get Help and Support Today!
You can book an initial 20 minute consultation via zoom or over the phone to ensure that you
have the opportunity to ask me any questions and to see if it's a right fit. The relationship
between a client and a therapist is one of the most important factors for success in therapy,
which is why I offer this introductory call.
Frequently Asked Questions